Parkersburg Piccalilli: An Artists' Takeover is coming to the Parkersburg Art Center on September 14 and 15, 2023. This is brought to you by the PAC, Tamarack Foundation for the Arts and the Arts Collaborative of the Mid-Ohio Valley. 
On that Thursday and Friday, the Parkersburg arts and culture district will be taken over by Parkersburg Piccalilli, a two-day arts conference for working artists, art educators, college art students and arts organizations. This will be two-days of workshops, hands-on art making, networking and celebration.
Parkersburg Piccalilli features two tracks, one is all about creative entrepreneurship and the financial side of being a working artist. The other track includes workshops by some of the region's premier artists with hands-on art making opportunities. On Thursday evening Piccalilli Parkersburg participants will be treated to a multi-venue reception. This "Happening" will include food, music and a pop-up exhibit of participating artists' work.
All registered conference goers are invited to bring up to two pieces of their original art to display at the pop-up exhibit on Thursday night! The idea behind this conference is that it is participatory. Learn from presenters and learn from one another.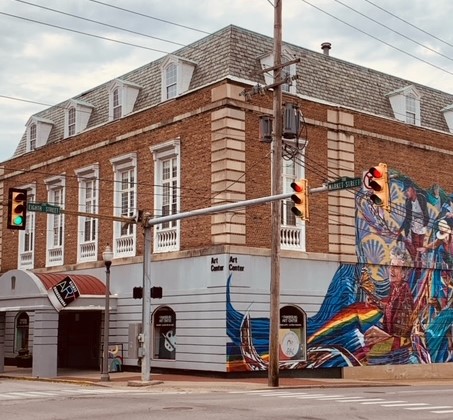 Parkersburg Piccalilli will be held at the Parkersburg Art Center located at:
725  Market St.,
Parkersburg, WV 26101
Continental breakfasts both days, Thursday lunch and Thursday evening reception fare are all included.